Bodies - The Exhibition -

Free $5 Off Coupon

Ever wondered what's beneath your skin? A visit to this Exhibition, will amaze you. This Exhibition showcases 13 whole-body specimens and more

than 260 organs and partial body specimens. These real human bodies have been meticulously dissected, preserved through an innovative process and respectfully presented, giving visitors the opportunity to view the beauty and complexity of their own organs and bodies. Authentic human specimens also illustrate the damage caused to organs by over-eating and lack of exercise. A healthy lung is featured next to a black lung ravaged by smoking in a vivid comparison more powerful than any textbook image. The human body specimens in the Exhibition, which can take over a year each to prepare, are preserved through a technique called polymer preservation. In this process, human tissue is permanently preserved using liquid silicone rubber that is treated and hardened. The end result is a rubberized specimen, preserved down to the cellular level, showcasing the complexity of the body's many bones, muscles, nerves, blood vessels, and organs. It is recommended that children 12 and under attend the Exhibition with a teacher or parent as an adult guide. Located inside The Luxor Las Vegas Hotel and Casino. Admission $35 adults, $33 Seniors (65 and over), $27 Children (4-12yr), $28 for Nevada residents, 4 years old and under FREE. Open daily 10am-10pm (last admission at 9 pm.) Call 702-262-4400 or 800-557-7428.


Bonnie Springs Ranch / Old Nevada -

Free Discount Coupons

Less than half an hour west of the Las Vegas strip, near Blue Diamond is a unique, highly authentic re-creation of the old Nevada West. There's a large

petting zoo for the kids with a quaint restaurant and bar on premises for Mom and Dad to relax from the heat. You can visit an old western mining town that's both educational and entertaining complete with periodic interactive gunfights, stage shows and hangings. The melodrama is not-to-be missed. Deputized children can help the sheriff capture the villains. Adults can stroll and shop the many vintage stores lining the town. A reduced scale locomotive offers free rides from the parking lot to the entrance. It's a fun treat for the whole family. Horseback riding is also available for $60 for a full one hour guided trail ride (advance reservations required) and $7.50 for children (under 6) shorter pony rides. There is also a motel located on the property for overnight visitors. Open daily, times and admission rates to the Petting Zoo, dining, and Old Nevada mining town varies slightly by season and is generally $10 for adults and $7 for children. The Old Town portion is closed Monday and Tuesday. Take the scenic route by heading West on Charleston Blvd, which turns into route 159, to a few miles past the Red Rock Canyon National Conservation Area, watch for wild horses and borros in this area, and watch for signs on right for Bonnie Springs. Or you can take the southern route, bypassing Red Rock, by heading south on I-15 to Rt-160 West (Blue Diamond Rd) to Rt-159 and a few miles further to Blue Diamond and Bonnie Springs on left, 702-875-4191.
Visit the Bonnie Springs Website: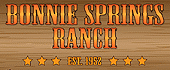 - Bonnie Springs Ranch western cowboy experience. Food, fun and entertainment. Groups welcome!
- (702) 875-4191

The Community College of Southern Nevada offers "Sky Watch" which is a live feature showing the sky and space with events as they currently happen, as well as a rotating program which changes every few months. They also include satellite transmissions and celestial bodies in their discussions and viewings. An open public telescope is available for viewing the heavens after the last show during good weather. Shows times: Fri 6pm & 7:30pm, Sat 3:30pm & 7:30pm. Admission Adults: $6.00 Children under 12, college students, military & seniors over 55 $4.00. 3200 East Cheyenne Ave 702-651-4759.


Colorado River & Grand Canyon Bottom

The Colorado River is famous for producing the massive and gorgeous Grand Canyon. But the river itself is a wonder to visit. Starting high in the

mountains this long tributary bring waters from winter snowfall and carries it into the desert valleys. The region just below Las Vegas was regularly flooded each spring so it was decided in the 1930's to harbor the water behind the man-made wonder of Hoover Dam. This created the largest man-made recreational lake in the northern hemisphere, Lake Mead. Below the Dam the mighty Colorado River follows quickly yet gently through Black Canyon, know for its steep patinaed canyon walls and flourish of wildlife. Hidden hot springs and secluded beaches dot the river's edge all the way to Willow Beach. The Colorado also offers a side for the adventurous, white water, rapids, and swift currents may take the explorer on an exhilarating ride. There are only three ways to get to the bottom of the Grand Canyon. Start at Hoover Dam or Willow Beach and take a river tour, canoeing or kayaking adventure, book an off-road tour or take the mule trail down. The mule trail rides are usually booked several years in advance. Visit our Grand Canyon Detail Section.
The following are links to tours to Colorado River & Grand Canyon Bottom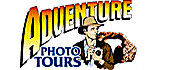 Voted the all time best Photographic / Sightseeing tours in Las Vegas by Insider Viewpoint Magazine
- (702) 889-8687


- Every tour imaginable around Las Vegas, Hoover Dam & Grand Canyon. Exciting & Fun! Lowest price guaranteed. - 702-233-1627 or 1-800-LOOKTOUR (1 800 566 5868)

Save up to $50 per person on tours when you book online.


For more see our Tours Category.


CSI: The Experience -

Free $5 Off Coupon

You've seen the TV show CSI: Crime Scene Investigation, now can YOU solve the crime? Modeled after the popular CBS television show, you are placed in the role of the characters and lead by the TV show characters on an interactive experience through the crime scene, the evidence, the suspects and the crime labs. You must examine the evidence, track down the clues and run the correct tests in the labs to bring the killer to justice. Three different scenarios are available so you can experience it more than once. Great for the whole family. Recommend ages 12 and over, under 12 must be accompanied by adult. 60-90 minute tours in limited size groups depart every 10 minutes and operate from 9am to 9pm, with the last tour leaving at 7:30pm. Limited group sizes, so it is recommended to buy tickets in advance if you wish a particular time slot. General Admission: $28, Children under 12: $21 + tax/fees. - Located at the Studio Walk in The MGM Grand Hotel and Casino 3799 Las Vegas Blvd South. - Information and Tickets: 877-660-0660 or 702-891-7006.


One of the United State's tallest (209 ft) and fastest roller coasters and with the largest drop, of 225 feet, at the time it was built. Top speed has

been reported variously as from 80 to 90 miles per hour. With the promise of a unique thrill, people from all over the world are getting on for the ride of their lives. If you like the thrill of high, fast roller coasters, don't miss your opportunity to ride this one. The boarding and unboarding is INSIDE the casino with the remainder of the 6,000 feet of steel track around the outside of Buffalo Bill's Resort & Casino in Primm, Nevada 40 miles south of Las Vegas. 1-800-367-7383.


Located behind the Mirage Hotel, this beautiful waterscape is home to dolphins. Yes, there are dolphins in the desert! This exhibit is basically

for animal appreciation and is next door to Siegfred & Roy's Secret Garden. Admission Adults: $15 Children: $10 which includes admission to the Secret Garden also. Children under 3 FREE. Open Memorial day to Labor day: 10am-7pm, Labor day to Memorial day: 11am-5:30pm weekdays & 10am-5:30pm weekends. (800) 627-6667.


Parlez-vous francais? Take your French to the top of Paris Las Vegas' 1/2 size replica of the famous Eiffel Tower. Glass elevators provide a spectacular view all the way to the oberservation deck overlooking the renown Las Vegas Strip! Open daily 9am-1am, $8


FlyBoard Las Vegas -

Free 10% Off Coupon

Experience the ultimate thrill of freedom by flying on water pressure!

This exciting activity is for anyone young or old. Knowing how to wakeboard, snowboard or surf is not a requirement, but does tend to speed up the learning process. After a short introduction and a few basic instructions, from their seasoned instructors, you'll be soaring like Super Man in no time!! Since they introduced the "Flyboard" in 2012, over 5000 people have learned the technique and tend to return time after time, so they also offer unlimited monthly passes. They're now available a short distance from Las Vegas so it's finally YOUR turn to fly!! Water Jetpacks are also now available. While suitable for most ages, participants under 18 years of age must have an adult legal guardian present during the flight to sign a liability release waiver.
- Located about a 20 minute drive East of McCarran Airport on route 215 past Henderson, at Lake Las Vegas.
- Reservations and information: 1 (702) 600-9860.
Visit the FlyBoard Las Vegas Website: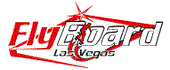 - The Insanely Fun Water Jetpack Experience!
- (702) 600-9860

Steven Spielberg is the brains behind this video arcade of the future. It's NOT JUST for kids either! A playhouse for the whole family, with over 300 interactive video games,

some beta test games are only found in this location. Try your rock climbing skills on the only 75 foot indoor climbing structure in the world. And when you get to the top, don't forget to smile...your picture can be picked up at the bottom. From unique games to virtual reality, you find it all here. Game cards can be purchased in various amounts and they are rechargable in case the kids need more time on the machines. You can get a bite to eat or watch the action from their full-service bar. If you're looking for a different office training venue or office party site, these options are also available. Open Sun-Thurs 10am-12am, Fri-Sat 10am-1am. 702-432-4263.


Grand Slam Canyon Adventuredome

Behind the Big Top of Circus Circus and under the huge pink dome you can find adventure for the whole family. On 5 acres, in a climate-controlled park, kids of all ages will find rides to meet

all their expectations. The only indoor double-loop double corkscrew roller coaster in the world will take you on a thrill ride through the dome. Or take the 60 foot plunge down the water flume ride. Visit robotic dinosaurs or just hang out in the midway or arcade game area. Clown shows and a carousel as well as other rides entertain the smaller children. Tickets are sold as single rides or an all-day ride passes. Open Sun-Thurs 10-6pm, Fri-Sat 10am-12am. 702-794-3939.


Madame Tussaud's Celebrity Encounter

Want to get a picture of yourself hugging Jennifer Lopez or Nicki Minaj? How about singing along with Wayne Newton? You can meet these and over 100 other famous

Las Vegas legends at this most unique attraction. From sports stars and musicians, to actors and actresses, Madame Tussaud has perfected the art of designing wax figures! Adding over 6 hours of posing, actual stars's clothing and each hair meticulously placed, they've created an experience among the stars like none other in the world! See for yourself in America's first Madame Tussaud interactive attraction. Special effects and interactive venues provide a backdrop for the spectacular "Elvis" presentation and many others. Don't miss this opportunity to spend time with the stars. Open 10am-10pm daily. Admission $24, Children $16, in advance. Evening and locals discounts usually available. 3377 S Las Vegas Blvd, Suite 2001 (in front of the Venetian | Palazzo.) 702-733-5000 or 1-866-841-3739.


NASCAR Cafe (CLOSED)

Racing fans, this is a MUST-STOP on your Las Vegas vacation plans. Located just inside the Sahara Hotel, the NASCAR Cafe offers museum quality memorabilia from

your favorite drivers. Two floors of hot NASCAR articles incluing jumpsuits, helmets and even the cars themsleves. Grab a table on the top floor to overlook the fans wandering below. This place also offer great food and libations for those thirsty souls after the last lap.


National Atomic Testing Museum

Nevada has been known around the world as the test site for nuclear bombs. Many years ago, mushroom clouds loomed over the valley and celebrities came from miles around to watch. Today, nuclear testing has ceased but the memories of those scientific achievements, incredible experiments, and public displays can be revisited at this state-of-the-art museum. From walking through the re-creation of the test site entrance to watching actual video footage of a nuclear test and feeling the ground rumble beneath your seat makes this a place one of a kind. You'll learn about nuclear testing, the bombs, and the political parties that were involved. You'll see authentic test site artifacts including an engineering office. And a large display of all things "atomic" will bring back memories of the "duck and cover" days of the 1960's. Open Monday thru Saturday 9am-5pm, Sunday 1pm-5pm. Admission $12 Adults, $9 Seniors over 65, Military with proper ID and Children age 7-17, Children 6 and under FREE. 755 East Flamingo Rd 702-794-5151.


Score! Interactive Sports Exhibit - (CLOSED JULY 2014)

SCORE! is a multi-sport interactive exhibit and sports fantasy experience all in one. They feature historically significant memorabilia from the Pro Football Hall of Fame®, Naismith Memorial Basketball Hall of Fame®,

Boxing Hall of Fame, Hockey Hall of Fame, U.S. Soccer Federation and others along with cutting-edge interactive sports experiences. This 10,000 square-foot interactive exhibit contains millions of dollars worth of more than 300 relics housed in eight galleries. Featured are items dating to the early 20th century and include a World Cup trophy, Heisman Trophy, championship rings, World Series trophies, Jim Brown's 1957 MVP trophy and the largest collection of game-worn jerseys in the world. In addition, sports fans get a chance to "Be the Legend" by participating in challenges such as college combine tests, peripheral vision test, NHL-themed stick-handling drill, baseball speed pitch, NASCAR-themed pit-stop challenge and vertical leap test after which you can compare your scores to the pros. Located inside The Luxor. Open daily at 10am, last admission at 9pm. Admission: $28 per adult ($20 for Nevada residents), $15 for children under 12.


Secret Garden of Siegfred & Roy

A 2.5 acre natural habitat located behind the Mirage Hotel offers a rare view of 6 almost extinct animal breeds. This is also home to

the White Lions of Timbavati and Siegfred & Roy's famous Royal White Tigers. Siegfred & Roy's breeding program for these endangered species has been very successful and this Secret Garden is only a small part. Besides the beautiful white lions and white tigers, you will see Bengal tigers, panthers, snow leopards and an Asian elephant. Open Memorial day to Labor day: 10am-7pm, Labor day to Memorial day: 11am-5:30pm weekdays & 10am-5:30pm weekends. Admission Adults: $22; children (4-12) $17; children (3 and under) free. Annual passes: adults: $55; children $42, includes admission into the Dolphin Habitat too, children under 3 FREE. (800) 627-6667.


Sharks and alligators in the desert? You bet. This new exhibit will entertain the entire family for hours. A huge walk-through aquarium filled with great

white sharks, hammer head sharks and dog sharks. knowledgeable marine biologists are on hand to educate and answer all the questions enquiring minds come up with. Included in this unique wildlife habitat is an alligator dwelling with albino alligators, a giant pacific octopus, piranhas and even a komodo dragon. Don't miss the beautiful jellyfish exhibit. For those adventurous types, you'll find the petting pool an excellent opportunity to touch real sea urchins, horseshoe crabs and other interesting sea critters. Located inside Mandalay Bay Hotel & Casino. Hours: 10am-8pm Sun-Thurs, 10am-10pm Fri-Sat. Admission: Adults $18, Children 5-12 $12, under 5 free. 702-632-7777.



Speed The Ride & Speedworld at the Sahara (CLOSED)

Looking for a little loop-to-loop or race car action? Try out "Speed The Ride" or the "virtual reality" Indy simulated racing at the Sahara Hotel. The

rollercoaster travels through the hotel on its way to a sky-high dead end track, then you're going backwards! Or climb abourd 3/4 scale Indy cars drive like the real thing in this interactive ride. Test your driving skills against your friends. Everyone comes home with a ranking sheet. Other interactive games and 3-D theaters are available also. Open Sun-Thurs 10am-10pm, Fri-Sat 10am-11pm, Indy Racing $8, 3-D Theater $3. 702-737-2471.



180-acres of botanical gardens and wildlife preserve area, displaying the original flora and fauna of the Las Vegas valley in a scenic wetland habitat accessible by informatively marked trails. Included is the Nevada State Museum, the Desert Living Center, over 75 interactive exhibits in the galleries and weekend live animal shows and tours of the park's animal collections for the children. 333 S. Valley View Blvd at US95, Open Daily 10am-6pm, Adults: $18.95 (NV Res: $9.95), Seniors/18+ Students: $17.05 (NV Res: $8.95), Child (5-17) $10.95 (NV Res: $4.95), Child (under 5): FREE. 702-822-7700



Stratosphere Big Shot, X Scream & Insanity The Ride

True adventure lovers will get excited about this ride. Take the elevator to the top of the Stratosphere Tower, a mere 900 feet above earth, and then board the world's highest thrill rides

for a thrill of a life time. X-Scream repeatedly propels riders 27 feet over the edge like a massive Teeter-totter. Insanity The Ride consists of swings mounted in a large mechanical arm extending 64 feet over the edge of the platform. Spinning with a force of up to 3G's the seats swing out the passengers up to 70 degrees face down over downtown Las Vegas. Finally, on the Big Shot, climb into the harness and the Big Shot will propel you into the air another 160 feet above the rooftop platform and then let you freefall back to the launch pad. Not rides for people with a fear of heights. Open daily weather permitting. 702-380-7777.



Stratosphere Observation Deck

Want the best view of Las Vegas with all its sparkling neon? Take a ride up the elevator to the Observation Deck at the Stratophere Tower.

- This vantage point provides a 360 degree look at the Entertainment Capitol of the World. Excellent for photo taking. A restaurant and cocktail lounge are located just a floor below for those who want to take a longer relaxing view. Small adm. fee. 702-380-7777.


Titanic: The Artifact Exhibition

Everyone knows the story of the "practically unsinkable" Titanic. Now see incredible real-life artifacts and learn the stories behind the passengers of

this ill-fated cruise. In this 25,000 square foot exhibit, you'll see over 300 authentic items which were recovered from the 2 1/2 mile deep watery grave of this huge luxury oceanliner. The exhibit displays delicate personal objects like a diamond ring and shaving razor blades to extraordinary pieces such as the ship's organ whistles, a ship's bollard and even a 15 ton section of the ship's side complete with portholes. Walk the gangplank to view recreated first-class passenger rooms, hallways and even the boiler room. You'll be rivetted by the detailed and ofttimes ironic personal histories of the crew, passengers and their families who survived as well as those who lost their lives. This limited engagement presentation has everything to do with the Titanic, even a frozen iceberg, making it a must-see for the whole family! Located inside The Luxor Las Vegas Hotel and Casino. Hours: 10am-10pm daily (last admission at 9 pm.) Admission: Adults $35, Children (age 4-12) $27, Seniors (age 65 and up) $33, Nevada Residents $27. Audio Tour wand $6.Call 702-262-4400 or 800-557-7428.


Close your eyes and envision Italy, the canals of Venice, a soft ride under the stars on your private gondola. But wait, this is Las Vegas, and

the gondola ride is at the Venetian Hotel & Casino! And then your gondolier begins to sing... and you're in Europe again. Open 10:30 am-10:30 pm daily. Admission $12.50-$15.00 for 10-12 minute ride. 702-733-5000.