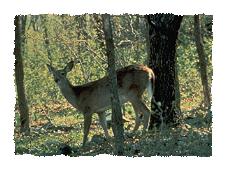 Grand Canyon Tuweep
If you're looking for a true outback recreational experience, visit Tuweep. Accessible year-round, this undeveloped National Park area offers solitude, photography opportunities, natural history exploration, hiking and camping.
The Campground is on a first-come first-served based with no charge. These primitive sites have fire grates and picnic tables. Composting toilets are provided but no water or electricity is available. Backcountry camping requires a permit and fee.
Tuweep is located on the northwest rim of the Grand Canyon on the remote Kanab Plateau in Arizona. The awesome view from Toroweap Overlook at 3000 feet above the Colorado River is breathtaking. Incredible volancic remnants such as lava flows and cinder cones are impressive. You can even hear and see the renown Lava Falls Rapids downriver from the overlook.
This is rugged back road country, do not attempt to drive in with a trailer, RV or any low-clearance vehicle. It is a 3 hour drive from the highway to the overlook. The last three miles are over rough slickrock. These roads are secondary routes and may be impassable after heavy rains. They are also prone to flash flooding.
Since this is a remote area with no services, all travellers should always bring:
Water
Food
Gasoline
Good Tires
Usable Spare Tire
Parts and tools to handle repairs
Vehicles must stay on established roads. All visitors should leave only footprints behind.